Penny Spencer – Chair and Director
Inspired by Richard Branson's views on the benefits of mentoring, and having experienced its blessings first-hand, Penny Spencer founded TIME in 2009.
With an unwavering belief in the willingness of executives from the senior ranks of the travel industry to share their wisdom, Penny has shaped the TIME program and swelled its stable of mentors to more than 100.
Penny left New Zealand for Australia in 1981 at age 18 determined to find a travel job. She completed a travel course and volunteered at a travel agency stamping brochures, and quickly became an indispensable 'Girl Friday' knowing a little bit about all parts of the business.
Having work her way up from the lowest rungs on the corporate ladder, and launching her own business in 1998, Penny is now Managing Director of the Spencer Group of Companies and has been acknowledged on Travel Weekly's 'Women in Travel Power List', and as one of SmartCompany's Top 30 Australian female entrepreneurs more than once. Penny's eponymous travel management company, Spencer Travel – has also been inducted into the National Travel Industry of Australia's (NTIA) Hall of Fame.
As a leader and a mother, Penny has a distinct perspective on juggling both a career and a family, something she described in her 2014 book 'Love What You Do…' – a chronicle of her journey to success.
Significantly, as a mentor of note, over 60% of Penny's staff have only ever had one employer: Her.
---
Sue Graham – TIME Director
Sue is Head of Air Contracting for Helloworld Travel Ltd.
She has extensive experience at a senior level in the Travel Industry covering retail, corporate, procurement, online and various distribution systems and has developed strong business relationships with airlines, hotels, wholesalers, tour operators and agencies.
Her role at Helloworld Travel is responsible for the company's airline partnership strategy, negotiation of airline agreements  and successfully driving the commercial results. Prior to Helloworld Travel, Sue joined CT Partners in 2013 in a newly created role to develop CT Partners' supplier partnership strategy and preferred partner contracting.
Previously Head of Contracting, Land and Hotels for the Jetset Travelworld Group, she joined JTG (then Stella) in 2007 to head up a newly created retail brand for travel agents with high net worth clients. Ultimately named Aliseo, Sue was responsible for the employment of the Aliseo head office sales, marketing and product team and the full development of the business plan for this brand, including shop design and fit out, branding and financial modelling.
Appointed as Head of the Land and Hotels Contracting team ( having held this position in one form or another since the shelving of the Aliseo project in 2008) her role covered responsibility for the preferred wholesaler supplier contracting strategy across the five retail networks under the JTG banner and two independent networks under the Collective Purchasing Agreement.
She has worked previously in the online segment, establishing and managing Travelocity's Asia Pacific hotel procurement and merchandising team. This involved establishing land contracting offices in Sydney, Tokyo, Seoul and Singapore, employing and managing a team of contracting managers whose role was to contract, load and merchandise a full product portfolio for Travelocity and its affiliate brands. To support the rapid growth required, Sue also developed and implemented a PR plan across the region to promote the Travelocity brand and was a speaker at a number of distribution conferences in Asia Pac.
Prior to this Sue had considerable experience in the development and implementation of corporate, leisure and conference product and supplier strategies through her management roles at Flight Centre Corporate/TQ3, CiEvents, Utell International and National Australia Bank Travel.
Her roles at TQ3, one of Australia's major corporate travel management companies and CiEvents, Australia's leading conference and event management company, involved establishing and managing their product procurement businesses, development of strategies to increase profitability, promotion of these businesses to customers and suppliers, team development and the management of her department's profit and loss.
---
Oliver Tams – TIME Director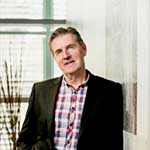 From Retail Travel through Corporate Travel to Online, Oliver has an encompassing history over the last 35+ years in the Travel Industry. He was a start up member of UTAG Travel, which grew into Travelscene American Express. He owned and operated 4 travel offices, becoming the largest independent travel agency in southern NSW. Oliver helped establish STA from AUS (Australian Union Of Students) at his Wollongong University office, which became the largest privately owned STA office in Australia.
He was involved in the start up TMC, Destination Travel Group, with a who's who of clientele, including Deutsche Bank, Vodafone, Corporate Express, AHL, Manildra, ABI Group. He returned to Travelscene to help merge the American Express retail offices into Travelscene American Express and build the Travelscene American Express corporate arm into the biggest independent TMC group in Australia. Joining Jetset Travelworld Group, for the merger of Jetset, Qantas Business Travel and Qantas Holidays, he became General manager of the Business Select brand, a TMC model that included 60 offices nationally and 52 within New Zealand.
With Amadeus he headed up the Corporate Solutions concept, taking it from green fields and building a corporate direct marketing model, while working with TMCs for online development and innovation, based on in-house and third party initiatives. He helped develop an end2end solution for the FIFO market, working with third party technology affiliations fully integrated within Amadeus.
His work with Melbourne technology start up think, has involved procurement practices for travel innovation and the development of new travel techniques to be used in think's B2B procurement platform. He is looking forward to taking think's travel technology global within the next year.
In between his travel ventures, Oliver built, owned and cooked in his own restaurant (Whole' Mole') in Manly. He attended the Santa Fe cooking school in the USA to bring back the concept of New Mexican Cuisine at a stage (1998) when there were only two other, true Santa Fe style restaurants in Sydney. He is an avid researcher on industry trends and business in general, allowing him to provide conference and online insights whenever he can.
---
Fiona Dalton

Fiona has over 25 years relevant industry experience across the retail, wholesale, hotels, corporate and now cruise sector, with the last 15 years in senior management roles. She is the current Managing Director for Uniworld Boutique River Cruises in Australia, a position she has held since 2016. Prior to this she held positions as the General Manager, Sales, for Qantas Holidays and its associated brands in helloworld, and Associate Director, Global Travel for Macquarie Group.
Fiona's capability covers a wide range of areas including strategic, general and financial management, coupled with strong communication, negotiation and commercial acumen.
She has led several business transformation and strategic sourcing projects, positioned businesses for turnaround and sustained growth, and developed or re-engineered business processes to support change management in the tourism sector.
Fiona is passionate about the impact of effective leadership on businesses and people, both in relation to culture and commercial success, and has sought access to several inspirational mentors over her career all who've been instrumental in helping her shape her own leadership style and philosophies.
In 2017 she won the Women in Travel Award for the Cruise Sector, and in 2018 she was voted Best Female Leader in Travel by the readers of Karry On. She was also voted 7th most influential on the Women in Travel Power List for 2018.
Fiona has been a mentor to the TIME program since 2016 and is excited to join the board of TIME to assist in shaping the strategic direction for the future ongoing success of this important organisation.
---
Trish Shepherd – TIME Director
Trish Shepherd is one of Australia's most respected travel industry veterans with a well-deserved reputation both here and abroad.
Trish is renowned for her creative and collaborative leadership, a proven track record of delivering results in challenging environments and her infectious enthusiasm and passion as an advocate for the travel industry.
Her 30-year career spans across the globe with some of the biggest names in travel and is driven by a focus on innovation and strategic partnerships.
Most recently Trish successfully led the expansion of North American based Ensemble Travel into Australia and New Zealand in her role as Senior Vice President and General Manager. Prior to becoming part of Ensemble's leadership team, she worked with a range of travel companies and agencies to develop business opportunities and franchise programs. As the Regional Director of American Express' Travel Service Network, Trish oversaw network and franchise model development and significant expansion throughout Australia, New Zealand and the Asia Pacific region.
Throughout her career Trish has gained a wealth of knowledge and experience which she draws on regularly in her role as a mentor for others in the sector. She is a game changer who is also in high demand as a motivational speaker and trusted travel industry expert.
Trish studied management at Wollongong University in Australia and is a graduate of the Australian Institute of Company Directors.